Welcome to the
Poppy
wiki! This is a wiki made for the fans, by the fans for the viral internet star and singer Poppy that
anyone, including you
, can edit! We have topics about Poppy, her music,
Titanic Sinclair
, Poppy videos, and many more! Before editing, please read our
policies
. If you have any problems, questions, comments and/or concerns you can contact the administrators
here
.
Other Languages: Español
Check out our official
Instagram
for updates on Poppy, and this Wiki!
---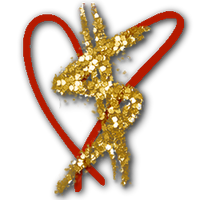 Amazing Phil • Angry Grandpa • Annoying Orange • Aphmau • Bee and PuppyCat • Caddicarus • Chad Warden • Charlie McDonnell • Connor Franta • The Creatures • The Cube • CutiePieMarzia • Dan and Phil • Drunken Peasants Podcast • Eddsworld • Edgy Oobi • EDP445 • Element Animation • Epic Rap Battle Parodies • Epic Rap Battles of History • Filthy Frank • The Game Theorists • Greatest Freakout Ever • HowToBasic • iHasCupquake • I Hate Everything • iiSuperwomanii • JoeysWorldTour • Jerry The Mathlete • KPopp • Kushowa • LDShadowLady • LeafyIsHere • LifeSimmer • Luigikid Gaming • Markiplier • McJuggerNuggets • MittyMoxx • Mistylyne • Nicobbq • NigaHiga • Onision • PewDiePie • PressHeartToContinue • Poppy • PopToonsTV • RayWilliamJohnson • Rhett & Link • RiceGum • Shane Dawson • Troye Sivan • Scarce • Seinfeldspitstain • Smosh • SpeedPainters • StacyPlays • Stampylongnose • Starman3 • Stephen Georg • SuperMarioGlitchy4 • SuperMarioLogan • Team Crafted • DanTDM • The Key of Awesome • TheSuperBaxter • Tobuscus • Two More Eggs • Vanoss • Vengelfe • Vete a la Versh • Violette1st • Whiteboy7thst • yammy xox • The Yogscast